Steve Reich
| | |
| --- | --- |
| Date and Place of Birth: | May 22, 1971 Cleveland, OH |
| Date and Place of Death: | June 28, 2005 near Asadabad, Afghanistan |
| Baseball Experience: | Minor League |
| Position: | Pitcher |
| Rank: | Major |
| Military Unit: | 3rd Battalion, 160th Special Operations Regiment (Aviation), US Army |
| Area Served: | Afghanistan |
Stephen C. Reich, son of Raymond and Sue Reich, was born in Cleveland, Ohio, on May 22, 1971. His family moved to Washington, Connecticut, when he was nine years old, and the left-handed pitcher starred on the Shepaug Valley High School Spartans baseball team, leading them to a state championship in 1987, where he pitched and won the championship game.

Following high school, Reich chose to attend the United States Military Academy rather than sign a minor league baseball contract, and was a star pitcher for the Army baseball team, going on to hold the record for most wins by a West Point pitcher. He was a freshman All-American in 1990, and the Patriot League Pitcher of the Year in 1993. That same year, he was named to the "Team USA" baseball team, and carried the American flag at the World University Games. In 1994, he attended the Aviation Officer Basic Course and Initial Entry Rotary Wing training. In 1995, he was assigned to the University of Kentucky ROTC program and signed with the Baltimore Orioles organization, pitching two games for the High Desert Mavericks of the Class A+ California League.

He was recalled to the army later in the year and after receiving a UH-60 Blackhawk transition in 1996, he was ordered to Germany where he served as Platoon Leader in Company A, 5th Battalion, 158th Aviation Regiment. During his subsequent tour with the 12th Aviation Brigade he served in Operation ALLIED FORCE deploying to Hungary, Bosnia, Albania, and Kosovo. Returning from Germany in 2000, Reich attended the Infantry Captain's Career Course at Ft. Benning, Georgia, followed by the Combined Arms Services Staff School at Fort Leavenworth, Kansas. Upon arrival to the 160th Special Operations Regiment (Aviation), he deployed with 2nd Battalion to Operation ENDURING FREEDOM as Battle Captain in support of Task Force Dagger. In December 2001, he served as Operations Officer for 2nd Battalion's detachment of MH-47D aircraft in Afghanistan. He commanded Headquarters and Headquarters Company, 2nd Battalion from February 2002 through May 2003. Reich completed a one-year assignment to Daegu, Republic of Korea as the Operations Officer for E Company, 160th SOAR(A), before returning to Afghanistan.

On June 28, 2005, assigned to 3rd Battalion, 160th SOAR(A), he was piloting an MH-47 Chinook helicopter that, as part of Operation Red Wings, set out with 15 troops to rescue a four-man Navy SEAL team. The Chinook was struck by a rocket-propelled grenade in the mountains of eastern Afghanistan's Kunar province, killing all on board.

Reich was survived by his wife, Jill, and posthumously awarded the Purple Heart, the Meritorious Service Medal, the Bronze Star Medal and an Air Medal with Valor device and the Combat Action Badge. In November 2016, he was inducted into the Connecticut High School Coaches Association Hall of Fame.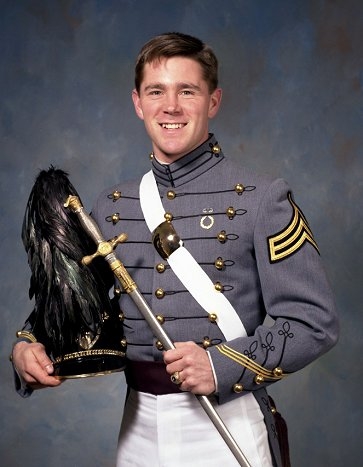 Date Added September 30, 2017
Can you add more information to this biography and help make it the best online resource for this player? Contact us by email
Read Baseball's Greatest Sacrifice Through The Years - an online year-by-year account of military related deaths of ballplayers
Baseball's Greatest Sacrifice is associated with Baseball Almanac
Baseball's Greatest Sacrifice is proud to be sponsored by