Alexander Crosman
| | |
| --- | --- |
| Date and Place of Birth: | June 11, 1838 St. Louis, MO |
| Date and Place of Death: | April 12, 1872 Greytown, Nicaragua |
| Baseball Experience: | Amateur |
| Position: | Unknown |
| Rank: | Commander |
| Military Unit: | US Navy |
| Area Served: | Mediterranean, US, South America |
Alexander F. Crosman, the son of George H. Crosman, a U.S. Army officer, was born in St. Louis, Missouri on June 11, 1838. Crosman was appointed to the U.S. Naval Academy and graduated in 1855. The following year he was attached to the frigate USS Congress, which served in the Mediterranean.

By 1860, Crosman was stationed back in his hometown. At this time baseball was in its infancy and Crosman played for the Cyclone Base Ball Club of St. Louis. The Cyclones, formed the previous year, played their games at Lafayette Park. On July 9, 1860, they played against the Morning Star Club, a game that has been recognized as the first official game played west of the Mississippi River according to the rules of the National Association.

With the outbreak of the Civil War in 1861, Crosman was promoted to lieutenant and left St. Louis to command the USS Somerset, a wooden-hulled, side-wheel ferryboat assigned to the East Gulf Blockading Squadron. He attained the rank of lieutenant commander in July 1862 and spent most of the remainder of the war on the steam screw frigate USS Wabash, as part of the South Atlantic Blockading Squadron.


After the war, Lt. Cmdr. Crosman served on the wooden, screw sloop of war USS Ossipee, the clipper USS Onward, and at Portsmouth (NH) Naval Yard. A son, Alexander, Jr., was born to Crosman and his wife, Frances, at Portsmouth on August 1, 1871. Crosman was later commissioned commander and led surveying expeditions in South America, searching for an interoceanic canal route.

On April 12, 1872, aboard the 836-ton screw steam gunboat USS Kansas, Commander Crosman, pioneer baseball player, drowned in the harbor of Greytown, Nicaragua, while trying to save two sailors who had fallen overboard. He was 33 years old.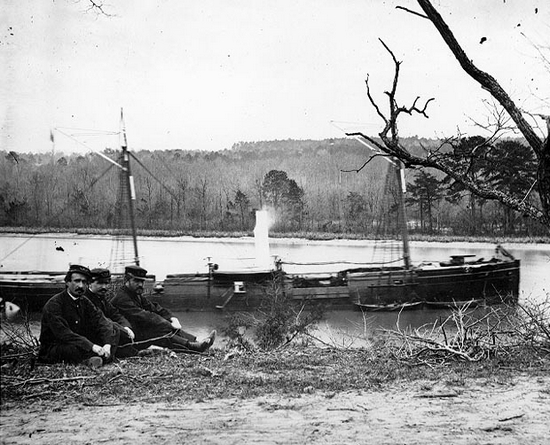 USS Kansas, from which Cmdr. Crosman met his death while attempting to save the lives of two sailors
Date Added May 18, 2014
Can you add more information to this biography and help make it the best online resourse for this player? Contact us by email
Read Baseball's Greatest Sacrifice Through The Years - an online year-by-year account of military related deaths of ballplayers
Baseball's Greatest Sacrifice is associated with Baseball Almanac
Baseball's Greatest Sacrifice is proud to be sponsored by