Luke Appling
Hall of Famers at War
| | |
| --- | --- |
| Date and Place of Birth: | April 2, 1907 High Point, NC |
| Date and Place of Death: | January 3, 1991 Cumming, GA |
| Baseball Experience: | Hall of Fame |
| Position: | Shortstop |
| Rank: | Unknown |
| Military Unit: | U.S. Army |
| Area Served: | United States |
Camp Lee, VA Jan 3, 1944 - Luke Appling, American league batting champion, who arrived at this quartermaster center for his basic training a few days ago, said he probably would not return to the major leagues as an active player after the war.
Associated Press

Lucius B "Luke" Appling was born in High Point, North Carolina on April 2, 1907. He played football and baseball at Fulton High School in Atlanta, Georgia and attended Oglethorpe College, but left during his sophomore year when he was signed by the Southern League Atlanta Crackers in 1930. He was a good hitter and the White Sox purchased him from the Crackers for $20,000.
Appling led the American League with a .388 batting average in 1936 and again in 1943 with a .328 average.

When Appling entered military service with the Army in January 1944, his wife, Fay, felt optimism for all. "The war will soon be over," she told reporters, "because outside of baseball, Luke never held a job for over two weeks." Appling himself commented that "ducking bullets can't be much worse than ducking some of those bad hops in the infield."
Appling reported to Camp Lee, Virginia for basic training. At the time, most people believed it hailed the end of the 36 year-old's baseball career. In mid-March 1944, it was announced by Lieutenant Arthur P. Hand, camp athletics officer that Appling would manage and play shortstop for the Camp Lee Travelers baseball team. However, on March 31, he was reassigned to the reconditioning service at Lawson General Hospital near Atlanta, Georgia. Appling reported for practice with Lawson's baseball team shortly after arriving and was the team's mainstay for two seasons.

On August 30, 1945, Appling was discharged under the rule releasing men over 38. Vice President Garry Grabiner of the Chicago White Sox said "we certainly can use him. I hope he's ready to play when he gets here."

Appling made it in time to appear in 18 games for the White Sox and batted .368. He remained in the major leagues until 1950.

Appling was a successful minor league manager after his playing days were over, winning pennants with Memphis in the Southern Association and Indianapolis of the American Association and being named minor league manager of the year in 1952.

Appling was elected to the Baseball Hall of Fame in 1964. He died in Cumming, Georgia, in 1991, at the age of 83.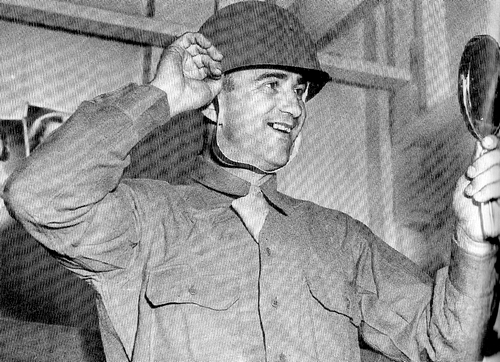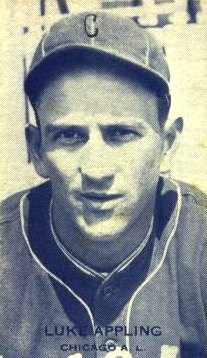 Date Added July 26, 2016
Luke Appling at Baseball-Almanac
Can you add more information to this biography and help make it the best online resource for this player? Contact us by email
Read Baseball's Greatest Sacrifice Through The Years - an online year-by-year account of military related deaths of ballplayers
Baseball's Greatest Sacrifice is associated with Baseball Almanac
Baseball's Greatest Sacrifice is proud to be sponsored by