Heroes Don't Come Back

My good friend, Joe Pickering, Jr., wrote a wonderful song to honor the ballplayers who lost their lives in World War II. One of the greatest pitchers of all-time, Bob Feller, was also a great war hero. Once someone said he was a hero, Bob replied, "Heroes Don't come Back!" I am extremely grateful to Joe for allowing us to host this song on the Baseball's Greatest Sacrifice website and be able to hear Phil Coley singing magically, giving this song a very special meaning with his soulful voice.
HEROES DON'T COME BACK (click the player above to listen to the song)

CHORUS:

I'M NO HERO, HEROES DON'T COME BACK
BOB FELLER SPOKE THESE WORDS AND THEY WILL LIVE
HIS WORDS STAND FOR ALL HEROES WHO PASS AWAY
HEROES DON'T COME BACK! REMEMBER THEM TODAY!

ONE HUNDRED THIRTY FOUR BALLPLAYERS DIED IN WORLD WAR TWO
TRUE HEROES BEYOND BASEBALL NO MORE COULD THEY DO
ONE HUNDRED THIRTY FOUR NEVER MADE IT TO COOPERSTOWN
THE JAGGED KNIFE OF WAR CUT THEM ALL DOWN
TAKEN FROM FAMILIES AND FRIENDS, THEY GAVE THEIR ALL
YET, THEIR NAMES AREN'T EMBLAZONED IN BASEBALL'S HALL

REPEAT CHORUS:

BASEBALL'S FLAG SHOULD BE DIPPED WHILE UNFURLED
TO THOSE HEROES WHO CAUGHT, RAN, HIT, OR HURLED
THEY NEVER FINISHED THEIR LIVES ON THEIR FIELD OF DREAMS
ALL ENDED IN THE AIR, SEA, OR BATTLEFIELD FIELD OF SCREAMS
THEY ANSWERED WITH THEIR LIVES THEIR COUNTRY'S CALL
STILL,THEIR NAMES ARE NOT FOUND IN BASEBALL'S HALL

REPEAT CHORUS: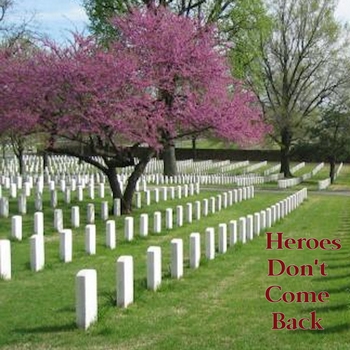 Photo credit is given to Sergeant Major Cecil Edwards for the use of his
public domain photo on www.army.mil, which was adapted by Ingrid Small.
Joe Pickering Jr. Songwriter King of the Road Music Music Publisher Phil Coley Singer, Arranger and Producer 2010 www.kingoftheroadmusic.com
From the CD Baseball Songs Sports Heroes 4 one of my five CD's in the National Baseball Hall of Fame.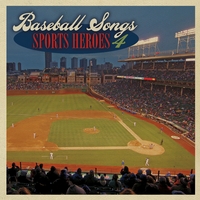 Baseball's Greatest Sacrifice is associated with Baseball Almanac

Baseball's Greatest Sacrifice is proud to be sponsored by