Mernie White
| | |
| --- | --- |
| Date and Place of Birth: | December 16, 1919 Fremont, OH |
| Date and Place of Death: | July 3, 1945 near Montoya, NM |
| Baseball Experience: | Minor League |
| Position: | Shortstop |
| Rank: | First Lieutenant |
| Military Unit: | 267th Combat Crew Training Squadron, 2nd Air Force USAAF |
| Area Served: | United States |
Baseball was in his blood. His father had began playing in the northern Ohio industrial leagues at the age of 15, pitched in exhibition games against the Pittsburgh Pirates and Detroit Tigers, and remained closely associated with the game for over 40 years, earning the title, "Mr. Baseball of Fremont." It was inevitable that his son, Mernie White, would grow up to be a ballplayer.
Millard M. "Mernie" White, the son of Marlin (better known as "Doc") and Grace White, was born on December 16, 1919, in Fremont, Ohio. Fremont is located along the west bank of the Sandusky River, about 35 miles southeast of Toledo, and 85 miles west of Cleveland. Mernie was a natural athlete and excelled at every sport. At Ross High School he quarterbacked the Little Giants football team and starred on the basketball squad, while playing shortstop with the Fremont All-Stars.
Mernie graduated from high school in 1938, and went to work for his father's plumbing business, White's Plumbing, which operated its own baseball team in the amateur Northern Ohio League. Mernie also joined the Ohio National Guard that year, something that would unforeseeably shape his future.
In the spring of 1939, it was expected that Mernie would tryout for the Fremont Green Sox of the Class D Ohio State League. Fremont had operated a minor league team since 1936 when the Fremont Reds were formed as a Cincinnati farm team, and Mernie's father, Dod – aged 36 – had pitched 14 games for the team with a 3-6 record and 4.79 ERA. By 1939, the club, renamed the Green Sox, was operating as an independent team in the Ohio State League. However, Mernie decided not to tryout for the team to preserve his amateur status for a planned college sports career.
By the spring of 1940, Mernie was working as a truck driver for a lumber yard in Fremont. What had happened to his planned college career is unknown, but on May 14, the 20-year-old signed with the Fremont Green Sox and played his first game against the Mansfield Braves the following day.
On August 10, 1940, Mernie White played his final game with the Green Sox, breaking the little finger of his left hand, but contributing a double and a single in three plate appearances. After appearing in 85 games and making 324 plate appearances for a .228 batting average, Mernie, with his brother Jack, left the following day with Company B of the Ohio National Guard for three weeks of army maneuvers at Camp McCoy in Wisconsin.
Mernie quickly settled into military life. By January 1941, he was already a platoon sergeant with Company B, 148th Infantry Regiment of the 37th Infantry Division at Camp Shelby, Mississippi, but baseball wasn't far from his mind. By March, he was organising a 37th Infantry Division team which went on to win the Camp Shelby championship and Mississippi semi-pro title.
In January 1942, after 16 months of training the 37th Infantry Division moved to Indiantown Gap, Pennsylvania, to complete its pre-embarkation training for European service. However, with Japan sweeping through the Pacific, the 37th Infantry Division was redeployed to that theater, while Mernie and Jack were selected for officer training, keeping them in the United States.
They both graduated as second lieutenants from Officer Candidate School at Fort Benning, Georgia, and received a nine-day furlough to return home to Fremont. It didn't take long for Mernie to return to his baseball flannels. His dad, Dod, had resurrected the Fremont Green Sox after the Ohio State League had folded as a minor league circuit following the 1941 season. The league now operated on a semi-pro basis and on June 28, Mernie played second base for the Green Sox against Galion. On July 1, he was in the lineup again, this time against Marion, and the following day, he and Jack left for Fort Meade, Maryland.
At this time, the brothers applied for transfers to the Army Air Force. Jack was assigned to an aviation unit at Fort Meade, while Mernie was retained by the infantry and returned to Camp McCoy, where he served as a company commander with the 76th Infantry Division. In August 1942, Mernie returned to Fremont on a short furlough to marry Jeanne Freeh at St. Joseph's Church.
Mernie was Fort Meade, when he was promoted to first lieutenant, and his request to join the Army Air Force was approved. His aviation training as a fighter pilot began at Napier Field, Alabama.
In June 1943, Mernie and Jeanne's son, Marlin, better known as Bucky, was born, and Mernie was back in Fremont playing shortstop for the Green Sox in an exhibition game against the Negro League Cleveland Buckeyes. Batting in the number two slot, the 23-year-old went 1-for-4 in the 7-5 loss to the Buckeyes.
In December 1944, Mernie returned home on a 10-day furlough to be with his wife, son and brother, Jack, who had returned from active duty in Italy. Jack, a B-24 bomber pilot, had flown 31 combat missions. It was at this time that Mernie and his brother-in-law, Jim Freeh, a veteran bomber pilot, hired small planes from nearby Tiffin airport and buzzed the people of Fremont.
Mernie was a fighter pilot by 1945, and his wife and child were living with him at Strother Field in Kansas, where he played baseball with the Strother Field Fliers.
On July 2, 1945, Mernie was transferred to Fort Sumner Army Air Base in New Mexico, for gunnery training with the 267th Combat Crew Training Squadron of the Second Air Force. Jeanne and Bucky had to return to Fremont as it had proved impossible for them to obtain living quarters at Fort Sumner.
The following day, July 3, 1945, First Lieutenant Millard "Mernie" White was flying a P-47D Thunderbolt on a routine exercise from Fort Sumner, when he developed engine trouble about 100 miles north of the base. Mernie was able to bring the fighter plane down safely near Montoya, New Mexico, but as he was taxiing the engine exploded, killing the 25-year-old. Mernie had been in service for almost five years. Two months later the war would be over.
Jeanne had only been back in Fremont for 12 hours when she received the devastating news by telegram. Mernie's body was returned home on July 9, and laid to rest at Oakwood Cemetery, following a military service at Hayes Memorial Methodist Church.
Mernie's brother, Jack, attained the rank of Lieutenant-Colonel in the Army Air Force and was awarded the Distinguished Flying Cross for his combat flying in Italy. He passed away, aged 79, in 1997. His father, Dod, continued to play baseball and didn't hang up his spikes until he was 56 years old. He passed away, aged 85, in 1985.
| | | | | | | | | | | | | |
| --- | --- | --- | --- | --- | --- | --- | --- | --- | --- | --- | --- | --- |
| Year | Team | League | Class | G | AB | R | H | 2B | 3B | HR | RBI | AVG |
| 1940 | Fremont | Ohio State | D | 85 | 324 | - | 74 | 9 | 1 | 0 | - | .228 |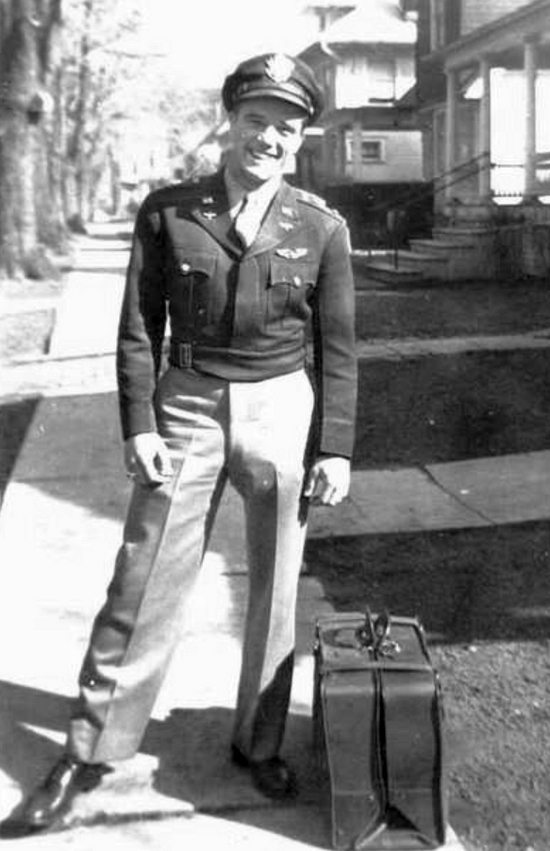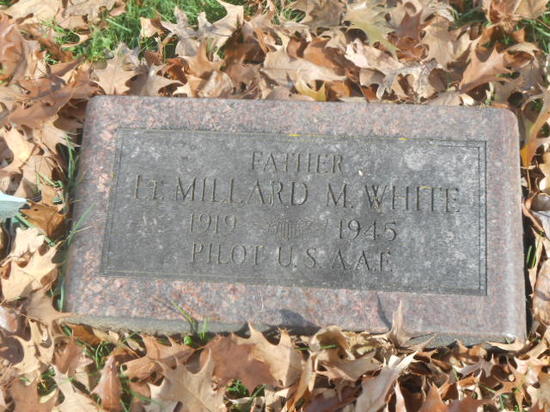 Date Added March 21, 2020
Baseball's Greatest Sacrifice is associated with Baseball Almanac
Baseball's Greatest Sacrifice is proud to be sponsored by