Elmer Gedeon
Date and Place of Birth:

April 15, 1917 Cleveland, O

H
Date and Place of Death:

April 20, 1944 St. Pol, France

Baseball Experience:

Major League

Position:

Outfield

Rank:

Captain

Military Unit:

586th Bomb Squadron, 394th Bomb Group

USAAF
Area Served:

European Theater of Operations
"I had my accident. It's going to be good flying from now on," Elmer Gedeon told his cousin, Bob, in 1942. Less than two years later, Gedeon was killed in action when his bomber was shot down over the battlefields of Europe.
Elmer J. Gedeon, nephew of former major league infielder Joe Gedeon, was a three-sport star at the University of Michigan and a major league outfielder. He grew up in Cleveland, Ohio, where his home stood on a hill that overlooked Brookside Park, a hub for Cleveland sandlot baseball in the 1930s.

It was at East High School in Cleveland that Gedeon laid the foundations for his fame as an athlete. He competed in basketball and football in the fall, and baseball and track in the spring. In track in 1935, he set the Ohio scholastic record of 15 seconds for 120 yards over regulation high hurdles.

At 6-foot-4 and 196 pounds, Gedeon went on to gain notoriety as a multi-sport athlete at the University of Michigan. He was a first baseman with the Wolverines baseball team and a varsity end on the football team with the ability to punt the ball a mile and run faster than anyone on the squad. It was two years, however, before he came out for track - the sport in which he demonstrated the most natural talent - because he had developed somewhat of a resentment for it back in high school because it limited his chances of playing baseball. "Michigan track coach Charlie Hoyt is raving over hurdler Elmer Gedeon, a junior and Wolverine footballer," declared the Ironwood Daily Globe in January 1938, "but Elmer is more interested in winding up in pro baseball."[1]

In February 1938, in his first hurdle races since high school, Gedeon tied meet records in both the high and low 65-yard hurdles against Michigan State. The following month he climaxed his junior season by running an American-record-tying 8.6 seconds for the 70-yard high hurdles. Nevertheless, Gedeon was already thinking ahead to a career in baseball and devised a program to enable him to combine both track and baseball during the spring. With the consent of Hoyt and baseball coach Ray Fisher, Gedeon could often be seen running hurdles in the morning, change into a baseball uniform and be ready for the game in the afternoon.

On April 13, 1938, Gedeon demonstrated that he was not only an excellent defensive first baseman, but that he could hit. In a 5-0 win over the Virginia Military Institute, Gedeon hit two home runs. "His first circuit drive in the fourth inning," declared the Ann Arbor News, "was a mighty clout high up on a bank in deep left field."[2] On May 28, his 10th inning home run beat Minnesota, 6-4. When the season concluded at the end of May, Gedeon had a.285 batting average (28 for 98) and tied the team for the lead in home runs with five. In track that year, he clinched the Big Ten high hurdles crown, and was the first person to match Jesse Owens' time of 7.2 seconds for the low hurdles in Yost Field House at Michigan. Gedeon concluded his junior year by finishing third in the 120-yard high hurdles at the NCAA track and field championships held at Minneapolis on June 18, 1938.

As the 1939 track and baseball seasons came around, coach Hoyt reflected on what might have been had Gedeon chosen to stick with track in the spring instead of dividing his time between the two sports. "I have no doubts that Elmer could have run under 14 seconds for the high hurdles if he were able to give it the necessary time and work. We've had some great hurdlers here in the past ... but this fellow Gedeon has more on the ball than any of them. Ged has been forced to make one of the greatest decisions of his life just because he is such a good hurdler. With the Olympics coming up in 1940, he would be a cinch to make the trip for Uncle Sam. But his first love is baseball and to that love he will yield."[3]

Gedeon cast his lot with baseball when he announced that he had signed a contract with the Washington Senators on June 3, 1939. He had batted .320 (32 for 100) with the Wolverines that season and joined the Senators on June 8 in Cleveland, where he expected to stay with them a short time and then be farmed out to one of their minor league affiliates.

Wanting to utilize Gedeon's speed, Senators manager Bucky Harris suggested he switch from first base to the outfield, and the 22-year-old was sent to the Orlando Senators of the Class D Florida State League to learn to play his new position. Gedeon appeared in 67 games, batted .253 and stole 15 bases before rejoining the Senators at the end of the season. His first major league appearance was on September 18, 1939, as a lateinning replacement against the Tigers in Dutch Leonard's 19th win of the year against the Tigers. The following day, Gedeon was the starting center fielder, collecting three hits in a 10-9 win over the Indians. He went hitless in another three games and finished the year with three hits in 15 at-bats.

In 1940, Gedeon was with the Senators for spring training but spent the season with the Charlotte Hornets of the Class B Piedmont League, where he hit .271 in 131 games and demonstrated his power with 11 home runs. He was recalled to Washington at the end of the season but did not make an appearance and was expected to spend 1941 with Greenville in the Class B South Atlantic League. "Gedeon is exceptionally fast for a big man," said Senators owner Clark Griffith, "and we considered him a fine prospect for a regular job with our club."[4]

Gedeon served as assistant football coach at Michigan during the fall of 1940, and received his summons for military service in January 1941. He went to spring training with Charlotte but joined the Army in March, and was carried on the Washington Senators' National Defense Service List. Taking induction at Fort Thomas, Kentucky, Gedeon reported to the Cavalry Replacement Center at Fort Riley, Kansas, on March 18. He was assigned to Troop B of the First Squadron, and became an acting corporal the first day of the 13-week training program. Reno Simone, a young recruit who arrived at Fort Riley the same time as Gedeon, recalled, "I was assigned to the kitchens, and one morning Elmer showed up and said he was tired of his men being assigned kitchen detail so he put himself on KP. Shortly thereafter, two officers showed up and gave Gedeon orders to get ready to play baseball. Elmer asked to borrow my tennis shoes as he had not brought his baseball spikes with him."[5]

On October 22, 1941, Gedeon transferred to the Army Air Force and was lucky to make the 200-pound weight-limit for pilots. He earned his pilot's wings and a commission as a second lieutenant as part of the twin-engine bomber crew training program at Williams Field near Phoenix, Arizona, in May 1942, and served with the 315th Bomb Squadron, 21st Bomb Group - an Operational Training Group - at MacDill Field in Tampa, Florida.

Flight training was always a hazardous time and almost claimed the 25-year-old's life on August 9, 1942. Gedeon was the navigator in a North American B-25 Mitchell medium-sized bomber that struggled on take-off from Raleigh Airport, North Carolina. The plane clipped pine trees at the end of the runway and plunged into a swamp before bursting into flames. Despite suffering three broken ribs, Gedeon managed to free himself and crawl from the wreckage, then realized crewmate Corporal John Rarrat was still inside. Gedeon returned to the burning plane without a moment's hesitation and pulled Rarrat to safety. Corporal Ros Ware died in the crash, Rarrat succumbed to his injuries at Rex Hospital in Raleigh, and the five other crew members all suffered serious burns and broken limbs. Gedeon was hospitalized for 12 weeks. In addition to broken ribs he suffered severe burns to his back, face, hands and legs, some of which needed skin grafts.

"The ribs gave me the most trouble," he told the Ann Arbor News. "I had to rest on my stomach because of the burns, so the ribs couldn't be taped." Gedeon's weight dropped to 155 pounds while in the hospital. "I got that weight back after I started to take vitamin pills. They gave me four each meal. The ordinary dose is two a day. I never ate so much in my life. When I started eating the plates and napkins, they cut down on my pills in a hurry."[6]

With his wounds healed, Gedeon returned to MacDill Field in Florida at the beginning of 1943 and was promoted to first lieutenant and awarded the Soldiers' Medal for his heroics. In a ceremony that was conducted by Major General St. Clair Streett, commanding officer of the Third Air Force, Gedeon's citation stated in part: `After extricating himself, Lieutenant Gedeon, regardless of the fact that he had suffered broken ribs and severe shock, re-entered the burning wreckage and removed Corporal John R. Ratrat, a fellow crew member, who had been rendered helpless, due to having received a broken back and broken leg in the crash. Corporal Rarrat would have been burned to death had it not been for the unselfish action of Lieutenant Gedeon .... The heroism displayed by Lieutenant Gedeon on this occasion reflects great credit upon himself and the military service."[7]

In March 1943, the 394th Bomb Group was formed at MacDill Field, and its personnel came from the 21st Bomb Group. Gedeon was among them. The 394th Bomb Group was developed to operate the Martin B-26 Marauder, a sleek and fast, twin-engine bomber that had earned the nickname "The Widowmaker," due to early models' high rate of accidents during takeoff. In July 1943, the group moved to Ardmore Army Air Field in Oklahoma, which had originally been Gene Autry's Flying "A" Ranch. During which time Gedeon had his own experiences of how difficult the B-26 could be to handle.Gedeon and crew were on their initial flight to Ardmore with stops at other fields along the flight path. Gedeon's aircraft departed MacDill at approximately 7:20 A.M. with a designated first stop at Lake Charles Army Air Field in Louisiana. Light rain was falling, visibility was seven miles and the wind was ENE at 9-mph. Gedeon's aircraft did not touch down until 42% of the 5325-foot wet runway was past. Brakes were applied, the aircraft skidded to the left the remainder of the runway, off the end another 300-foot ending up with the left landing gear dropping into a drainage ditch damaging the left wing and gear. There were no injuries to the crew who immediately left the aircraft. Accident investigation assigned 90% pilot judjment error and 10% airfield conditions. This experience might well have helped when a tire blew while landing at the Great Salt Plains Airfield, Oklahoma, on August 8. Gedeon was cited for showing high piloting skills in controlling the B-26 when the tire exploded.[8]

In the intense summer heat, the Marauder crews of the 394th flew combat simulations and high altitude bombing practice. before moving north to Kellogg Field, near Battle Creek, Michigan, in late August 1943, where it conducted its first simulated mission on September 1 - the destruction of a bridge at Saugatuck, Michigan. It was at Kellogg Field that the group learned it was definitely slated for combat duty overseas. Following participation in the Tennessee Air Support Command Maneuvers at Atterbury Army Air Field, Columbus, Indiana, during October and November 1943, the group shipped overseas, and the newly promoted Captain Gedeon arrived at Boreham Field, near Chelmsford in England, in February 1944. Known as the "Bridge Busters," the purpose of the 394th Bomb Group was to fly tactical missions in support of the Allied build-up to the invasion of Europe. Gedeon was the Operations Officer for the 586th Bomb Squadron and one of the most popular officers in the group. He was in charge of planning missions, and the assignment of crews and planes. He would interpret the orders sent to the group from the higher command and provide this information to the crews. "He had a delightful sense of humor and was a super gentleman," recalled fellow officer James T. Taaffe.[9]

With his duties as operations officer, Gedeon was not a regular flyer but on the afternoon of April 20, 1944, just five days after celebrating his 27th birthday, he piloted a B-26B, one of 30 Marauders that left Boreham Field that afternoon to bomb a German VI site being constructed at Bois d'Esquerdes, France. It was the group's 13th mission.

It was nearly 7:30 P.M. when the group approached the target area and encountered blinding searchlights and intense, accurate, heavy anti-aircraft fire. The sky was suddenly full of puffs of black explosions that were silhouetted against the searchlights. These explosions generated hundreds of pieces of jagged steel that could easily set oxygen and gas tanks blazing, or rip through the wings of a plane and just as easily through the bodies of the men inside. Lining up to make the bombing run the flak grew heavier, thicker and more deadly, causing planes to bounce around from nearby bursts.

Gedeon's bomber dropped its bombs and had just passed over the target. "We got caught in searchlights and took a direct hit under the cockpit," recalled co-pilot JamesTaaffe. "I watched Gedeon lean forward against the controls as the plane went into a nose dive and the cockpit filled with flames. He must have been thinking, 'Oh, no. Not again.'" [9] Taaffe, with his clothing on fire, desperately struggled to open the pilot's and co-pilot's top hatches. He looked back and saw no movement from Gedeon as he scrambled to safety through the hatch. Descending through the night sky he watched the flame-engulfed airplane spiral out of control and explode on impact with the ground, carrying Gedeon and five others to their death. The other crew members were Second Lieutenant Jack March, Staff Sergeant Joseph Kobret, Sergeant John Felker, Sergeant Ira Thomas and Private Charles Atkinson.[10]

Gedeon was reported missing in action - his fate unknown, because Taaffe had been taken prisoner by German soldiers and was being held at Stalagluft 3. It was not until May 1945 that Elmer's father, Andrew A. Gedeon, received word from his son's commanding officer that the graves of the missing airmen had been located in a small British army cemetery in St. Pol, France. Elmer Gedeon's body was later returned to the United States and rests at Arlington National Cemetery in Virginia.
On May 30, 1946, a memorial service was held before the Charlotte Hornet's game, to remember Elmer Gedeon and also Forrest "Lefty" Brewer, both killed in WWII.
In 1983, Elmer Gedeon was inducted into the University of Michigan Hall of Honor for track and baseball.
James Taaffee held as a prisoner of war by the Germans for 13 months. After the war he became a Veterans Administration official and oversaw the GI Bill benefits program. James Taaffe passed away at his home in McLean, Virginia on March 5, 2008, aged 91.
| | | | | | | | | | | | | |
| --- | --- | --- | --- | --- | --- | --- | --- | --- | --- | --- | --- | --- |
| Year | Team | League | Class | G | AB | R | H | 2B | 3B | HR | RBI | AVG |
| 1939 | Orlando | Florida State | D | 67 | 237 | 33 | 60 | 6 | 4 | 4 | 27 | .253 |
| 1939 | Washington | American | MLB | 5 | 15 | 1 | 3 | 0 | 0 | 0 | 1 | .200 |
| 1940 | Charlotte | Piedmont | B | 131 | 468 | 70 | 127 | 20 | 9 | 11 | 61 | .271 |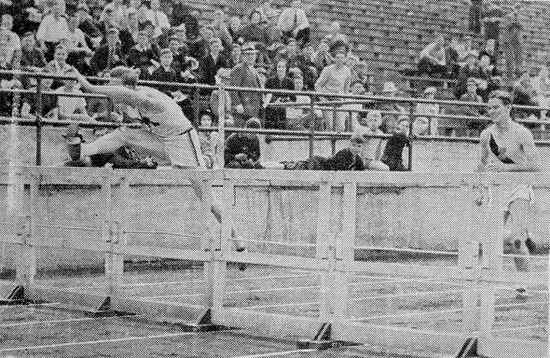 Elmer Gedeon jumps hurdles for the University of Michigan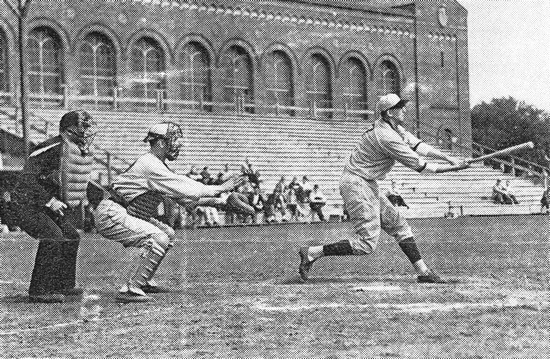 Elmer Gedeon batting for the University of Michigan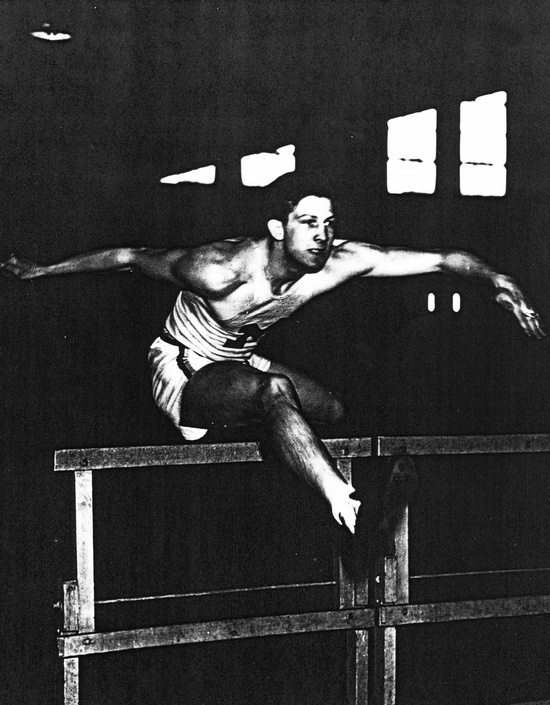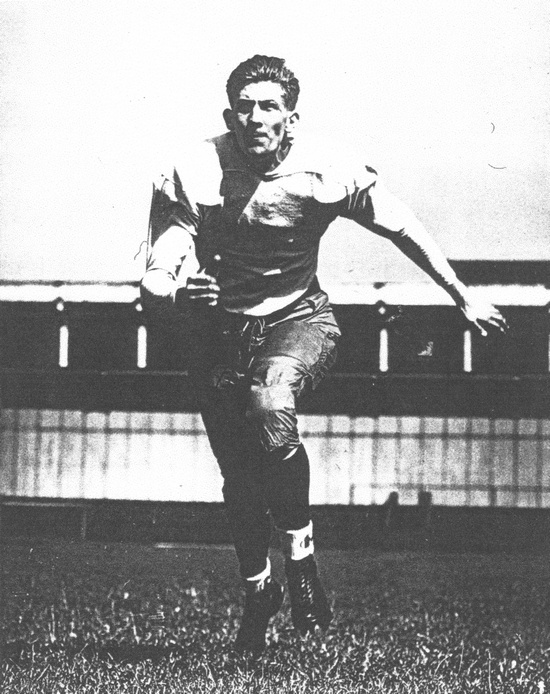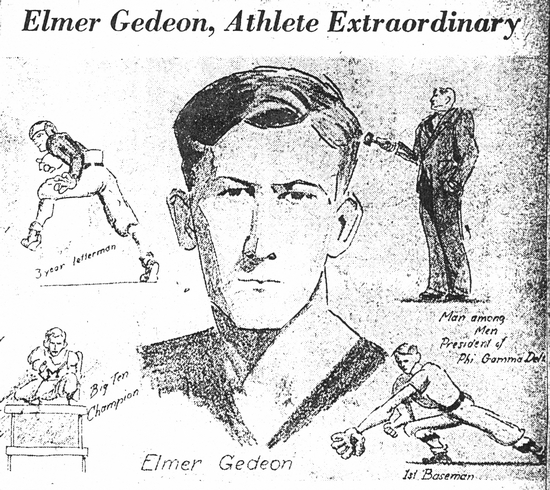 The 1938 University of Michigan varsity baseball team had many players who also won letters in other sports. Elmer Gedeon is front row, first left.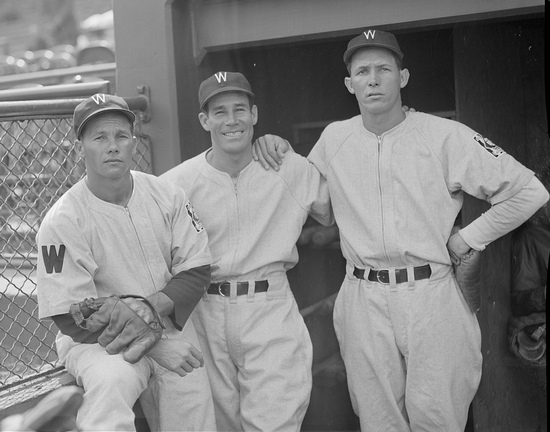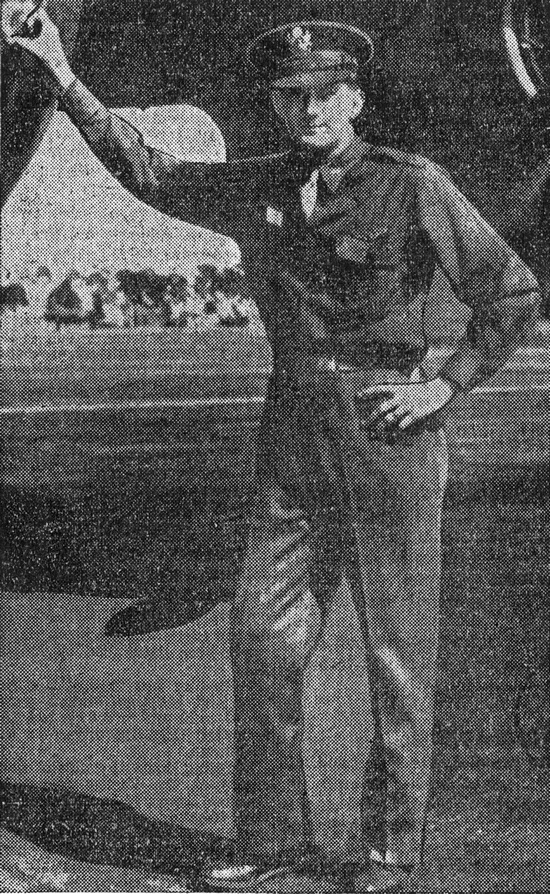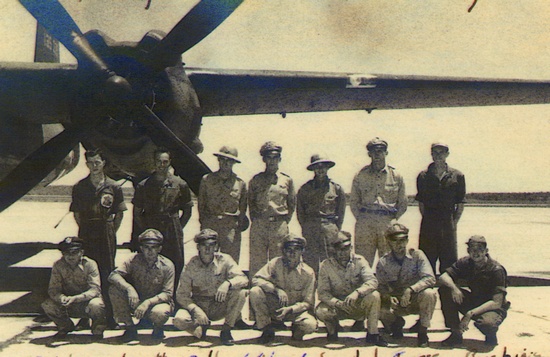 Elmer Gedeon (back row, second from right) with flight and ground crew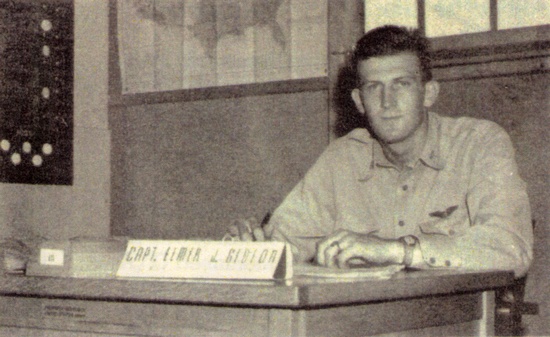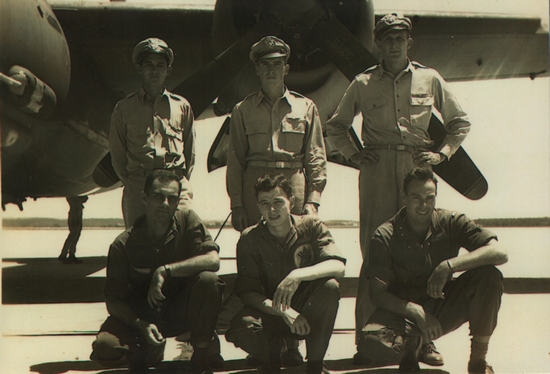 Elmer Gedeon (back row, far right) with his B-26 crew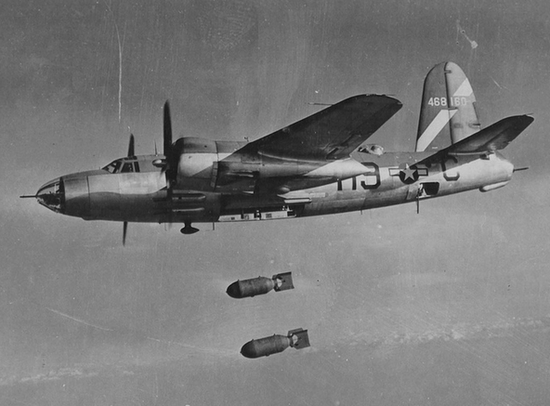 A Martine B-26B Marauder. The type that Cptn. Elmer Gedeon flew to his death on April 20, 1944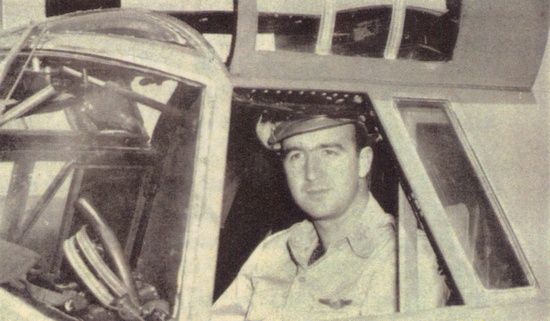 2/Lt. James Taaffe was the only survivor of the April 20, 1944 plane crash that took
Elmer Gedeon's life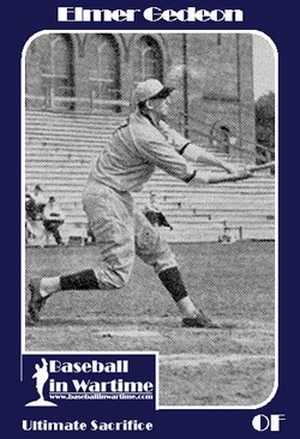 Captain Elmer J. Gedeon's grave at Arlington National Cemetery in Virginia
Notes
1. Ironwood Daily Globe, January 31, 1938.
2. Ann Arbor News, April 14, 1939.
3. Michigan Daily, May 7, 1939. The anticipated 1940 Summer Olympics were cancelled due to the outbreak of World War II. They were originally scheduled to be held in Tokyo, Japan, but Tokyo was stripped of its host status for the Games by the IOC in 1937, due to the outbreak of the Second Sino- Japanese War. The IOC then awarded the Games to Helsinki, Finland, the runner-up in the original bidding process. The Games were then scheduled to be staged from July 20 to August 4, 1940, but were suspended indefinitely following the outbreak of World War II and did not resume until the London Games of 1948.
4. Associated Press, undated.
5. www.baseballinwartime.com. Retrieved January 29, 2009.
6. Ann Arbor News, undated.
7. Associated Press, undated.
8 Communication from Gary Simmons, January 22, 2012.
9. Interview with James Taaffe, November 1999.
10.Missing Aircrew Report 4218.
Thanks to the late James T. Taaffe, Jr., the University of Michigan, Gary Simmons and Pete Ridges for help with this biography.
Date Added January 21, 2012 Updated May 25, 2014
Baseball's Greatest Sacrifice is associated with Baseball Almanac
Baseball's Greatest Sacrifice is proud to be sponsored by