Syl Sturges
| | |
| --- | --- |
| Date and Place of Birth: | 1919 New York, NY |
| Date and Place of Death: | June 7, 1944 Sebeville, France |
| Baseball Experience: | Minor League |
| Position: | Outfield |
| Rank: | Second Lieutenant |
| Military Unit: | 32nd Troop Carrier Squadron, 314th Troop Carrier Group, USAAF |
| Area Served: | European Theater of Operations |
Sylvester H. "Syl" Sturges, born in Richmond Hill, New York in 1919, was an athletic and personable young man, with a mild temperament and a gift for making friends. Sturges enjoyed music and the great outdoors, including fishing and swimming, but his greatest passion was playing baseball. He attended John Adams High School in Ozone Park, New York, where he excelled in sports and, as a hard-hitting outfielder, co-captained the baseball team with future minor league first baseman, Charley "Moose" Metelski.

In high school he played against future Yankees shortstop Phil Rizzuto, who was at Richmond Hill High School, and he played in the highly competetive Queens Alliance League with Glen Morris and Melvina. He went eight-for-eight in a doubleheader at Dexter Park in Queens, New York, and was being scouted by Larry McPhail of the Cincinnati Reds at the time.

Graduating from high school in 1938, Sturges later signed with the Brooklyn Dodgers' organization, and was assigned to the Americus Pioneers of the Georgia-Florida League in 1939, where he batted .250 in 20 games. He joined the Shelby Colonels of the Class D Tar Heel League in 1940, and after batting.243 in 65 games was assigned to the Goldsboro Goldbugs of the Class D Coastal Plain League, where he hit .321 in 14 games before breaking his leg. Having made a full recovery, Sturges began the 1941 season as the Goldbugs' regular left fielder until switching to second base in August. He batted .284 with 30 doubles and 39 RBIs.

Sturges entered military service on October 15, 1941, and trained as a pilot with the Army Air Force at Yuma, Arizona. At the beginning of 1944, he was sent to a secluded airfield in Connecticut, where he learned to tow a glider while piloting a Douglas C-47. Shortly afterwards, Second Lieutenant Sturges left for England with the 32nd Troop Carrier Squadron of the 314th Troop Carrier Group, Ninth Air Force. On a visit to London, Sturges decided to exercise his musical talent. An accomplished violinist, he purchased an inexpensive fiddle to keep himself entertained.

At 3:25 A.M., on June 7, 1944 - the day after the Normandy invasion (it is probable that Sturges flew paratroopers of the 508th Parachute Infantry Regiment to their dropzones on June 6) - Sturges was the co-pilot of a C-47 (#41-38679) transport plane that took off from Saltby Airfield in Leicestershire, in light rain and ground haze. The plane was heading to Picauville, France, as part of Operation Freeport - a mission to drop supplies to troops on the ground. Shortly after take off, it was lost out of formation in the low cloud and not seen again. At 5:00 P.M. that evening, the burnt out wreck was discovered about a mile northeast of Sebeville in France. The badly burned bodies of Sturges and pilot First Lieutenant George Risley, Jr., were still at the controls. Crew Chief S/Sgt. Howard Flisrand and radio operator Andrew Barraca were the other crew members who perished.
News, however, was slow getting back to the Sturges family about the loss. He had been reported missing in action and as late as September 1944, the Long Island Daily Press hoped that "the family of Lieutenant Syl Sturges of Richmond Hill soon gets some good word about the whereabouts of the former Adams, Queens Alliance and minor league baseballer, who has been reported missing in action."

Sturges was buried at the American cemetery in Ste-Mere-Eglise in Normandy, France. His remains were later returned home and now rest at the Long Island National Cemetery in New York.
| | | | | | | | | | | | | |
| --- | --- | --- | --- | --- | --- | --- | --- | --- | --- | --- | --- | --- |
| | Team | League | Class | G | AB | R | H | 2B | 3B | HR | RBI | AVG |
| 1939 | Americus | Georgia-Florida | D | 20 | 72 | 9 | 18 | 5 | 0 | 1 | 12 | .250 |
| 1940 | Shelby | Tar Heel | D | 65 | 251 | 34 | 61 | 13 | 3 | 9 | 48 | .243 |
| 1940 | Goldsboro | Coastal Plain | D | 14 | 53 | 13 | 17 | 3 | 0 | 0 | 4 | .321 |
| 1941 | Goldsboro | Coastal Plain | D | 96 | 356 | 38 | 101 | 30 | 4 | 2 | 39 | .284 |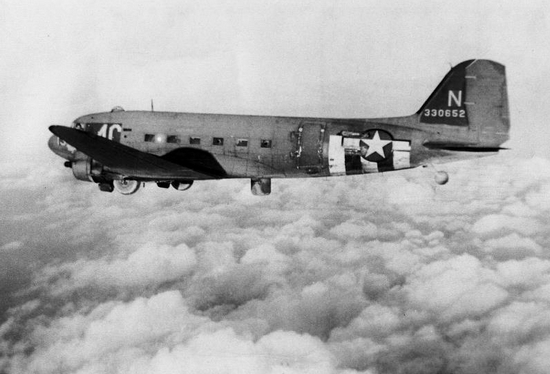 A Douglas C-47. Syl Sturges was co-piloting a C-47 on June 7, 1944
Date Added April 13, 2012 Updated June 10, 2014
Baseball's Greatest Sacrifice is associated with Baseball Almanac
Baseball's Greatest Sacrifice is proud to be sponsored by