Welcome to Baseball's Greatest Sacrifice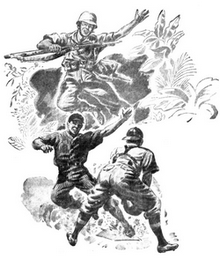 Most recent additions:
Semi-pro catcher Neal Takala
Minor league pitcher Dick Aldworth
Amateur infielder Sandy Smith
Minor league infielder Calvin Bryant
Minor league pitcher Errol Stoner
Minor league infielder Clarence Peters
Minor league first baseman Bob Williams
Minor league shortstop Lee Allen
Gary Bedingfield's Baseball's Greatest Sacrifice is dedicated to players who lost their lives in military service. Whether they were killed in action, died from wounds, illness or accident, detailed biographies of these men are included as part of the most comprehensive resource of its type on the Internet. There are currently
543
names listed on the website with
508
individual
biographies available.
As the creator and editor of
BaseballinWartime.com
-
the Internet's biggest resource for anything related to baseball and the military
-
I wanted to create a website that could serve as a memorial to all the ballplayers who lost their lives while in the service of their nation. Since the early 1990s, I've been gathering information on these men and it has never ceased to amaze me that their stories - until now - have been buried with the passing of time. Dating back as far as the Civil War, baseball players were serving and making the ultimate sacrifice for their country. Why MLB have chosen to ignore this fact is beyond me, but now you can learn the fascinating and heart-rending stories of these brave young men who played baseball at all levels - professional, semi-professional, college, amateur and high school - and who came from all parts of the globe including the United States,
Canada
,
Australia
,
Japan
and the Philippines.
Please take a minute to scan through some of the biographies we have here. Dip into the
First World War
casualties from the Western Front, the
Second World War
losses
on
the battleships of the Pacific, the Communist rebelling losses of
Korea
and from the infested jungles of
Vietnam
.
Each and every one of these men played baseball. Some played for
money
, many for the shear love of the game. If you, like me, love baseball, these stories are bound to move you.
Gary Bedingfield
creator, author and editor
www.baseballsgreatestsacrifice.com
Baseball's Greatest Sacrifice is proud to be sponsored by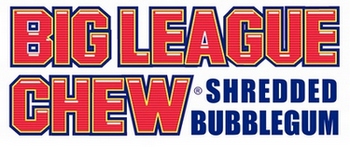 Baseball's Greatest Sacrifice is associated with Baseball Almanac and Gary Bedingfield Training

If you're looking to bet on baseball online then you might want to take a look at www.androidcasinoapps.org/netent.html
If you want to bet on baseball game but you don't have a bookmaker yet, you should visit les-pronostickers.com/ for great reviews.
When you will have found your bookmaker, then have a look at resultats-sportifs.com, it's a massive online guide where you will finally find attractive bonuses to bet on baseball games.
For the best information about casino for Swedish players, visit vinnarlandet.se
Baseball enthusiasts may take interest in playing games of chance like slots that feature a baseball theme. Many of the online casinos featured at these US online casinos and websites.
Baseball is a game that is close to all our hearts. For those of you who love your game and your country, you may enjoy having a bet on the baseball games you love to watch. You can get baseball odds at ZebraCasino for all the big games throughout the season.